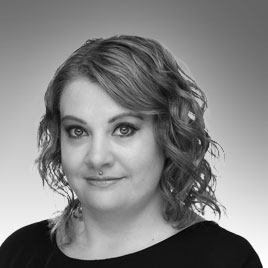 Carrie is a passionate, creative, and dedicated hair stylist, who has been adding style, color, and vibrancy to her client's lives for over four years. Her signature hair techniques include Malibu treatments, curling, and infusing fashion colors into conventional tones to create unique and intensified styles.
Carrie's dedication to the art of hairdressing goes beyond the confines of the salon. Her devotion to learning and improving is seen in her continuous commitment to staying up-to-date with the latest trends, techniques, and products in the hair industry. It is this unwavering passion for her craft that allows her to give each client a personalized, high-quality experience at every appointment.
Beyond her professional life, Carrie is an ardent animal lover. Her four cats and a beloved turtle provide companionship and inspiration. Her love for animals extends to the charming, slow-moving sloths, which she adores for their unique attributes.
In her spare time, you can find Carrie indulging her other artistic pursuits, such as painting, sketching, or sculpting. She finds that art, like hair styling, is a form of self-expression and a way to channel her creativity into something beautiful and tangible. Carrie also loves the energy and excitement of live music, often spending her free time at concerts, absorbing the creativity and passion of the performers on stage.
In essence, Carrie is a stylist who infuses her love for art, music, and animals into her work, creating hair transformations as unique as the individuals who sit in her chair. With a mix of technical skills and a warm, artistic personality, Carrie aims to make every salon visit a memorable, transformative, and joyful experience.
What We Do
Curious about what we can do a FUSS? Each of our stylists offer a different skill level and price point to ensure we meet your individual needs.